DeFiner was thrilled to have been a Young Entrepreneur Exhibitor at the Asia Video Summit in Hong Kong on June 20-21, 2023, at the Kerry Hotel!
As an upcoming SaaS design tech company, DeFiner has been making waves in the industry by revolutionizing the design process. With their innovative platform and cutting-edge designer matchmaking and revision system, DeFiner is simplifying communication between designers and clients and bringing text descriptions to life!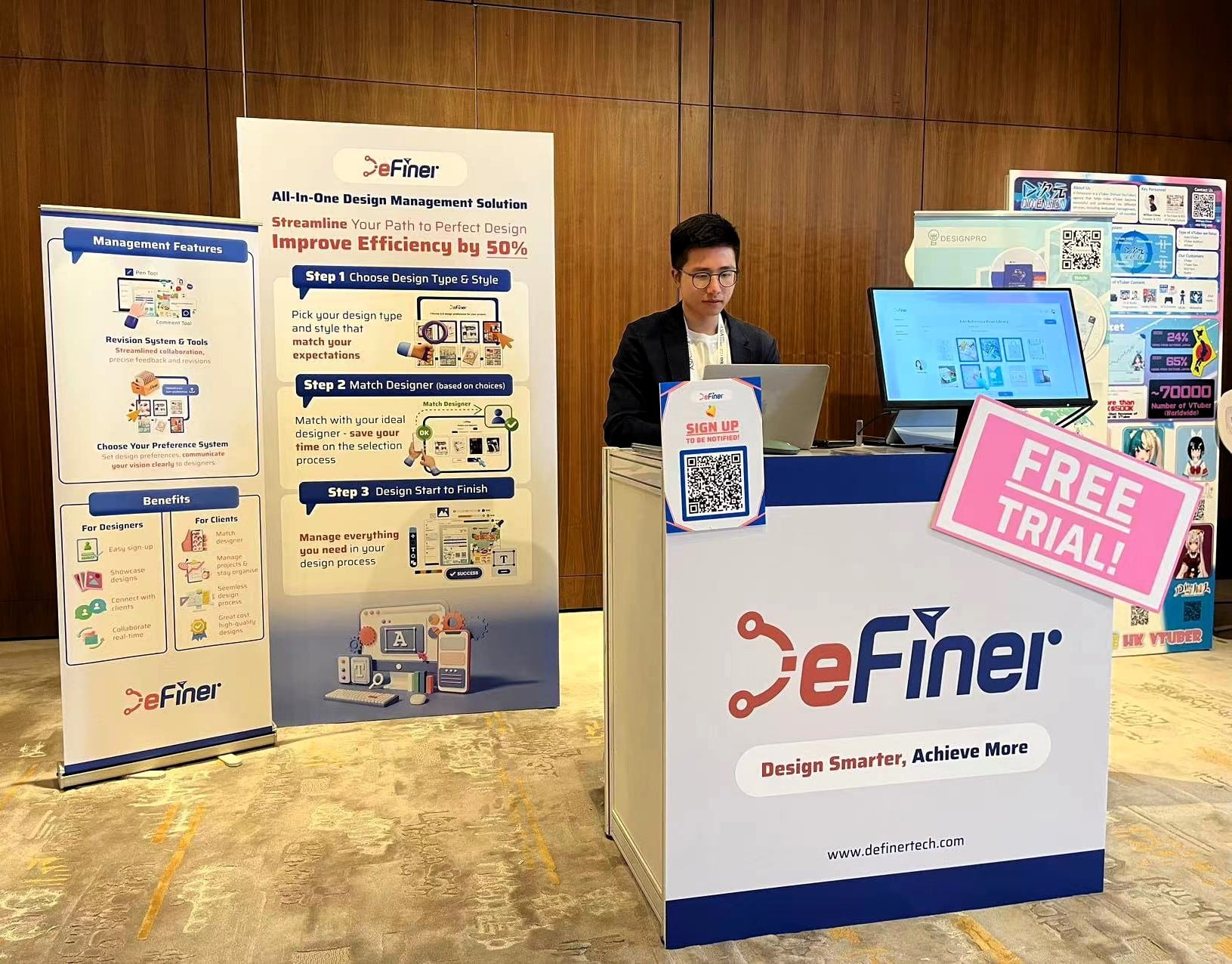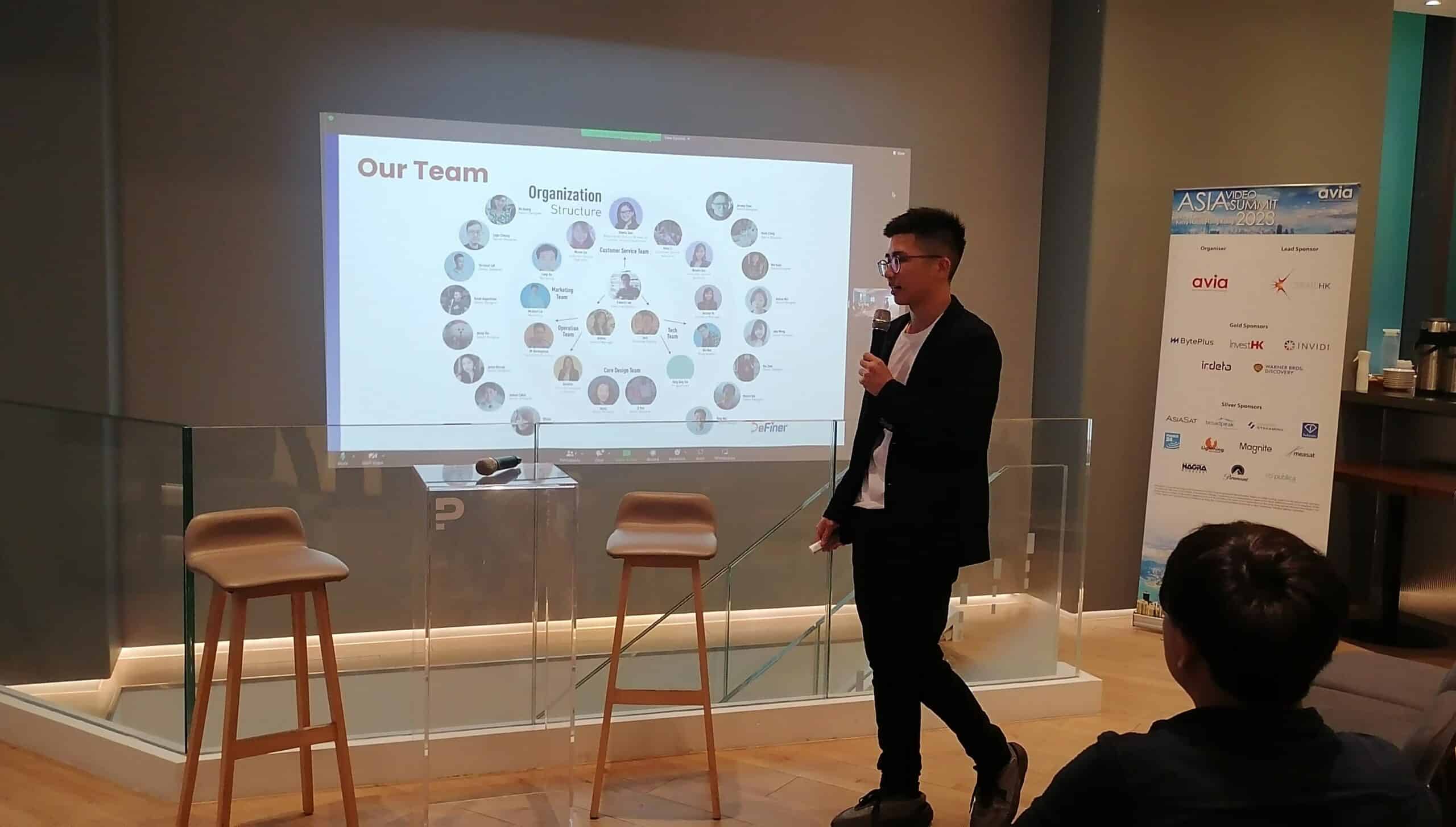 At the Asia Video Summit, DeFiner showcased its groundbreaking solutions, leaving attendees in awe and setting the stage for the future of design and technology. As a Young Entrepreneur Exhibitor, DeFiner's passion and dedication to transforming the design landscape were evident for all to see.
Simplifying Communication for Seamless Collaboration
DeFiner's designer-client communication platform has become a game-changer for designers and clients in Hong Kong. By providing a point-and-click feedback system, DeFiner streamlines the feedback process, eliminating the confusion and inefficiencies often associated with traditional communication methods. Designers and clients can now seamlessly collaborate, ensuring that the final design meets the client's vision while minimizing delays and misunderstandings. With DeFiner, communication becomes a breeze, allowing designers to focus on what they do best—creating stunning visuals.
Designer Matchmaking and Revision System: Bringing Ideas to Life
DeFiner's Designer Matchmaking and Revision System can help you bring your ideas to life. Definer's algorithm matches you with the right designer based on your project requirements, skills, and styles. Definer also offers a Real-Time Revision System that allows you to provide instant feedback on design drafts, speeding up the revision process and boosting efficiency.
Shaping the Future of Design and Technology Together
DeFiner's presence at the Asia Video Summit was an exciting milestone for the company. It showcased their commitment to driving innovation and shaping the future of design and technology. With their platform and designer matchmaking and revision system, DeFiner empowers designers and clients to collaborate effortlessly and unleash their creative potential. By simplifying the design process and bringing ideas to life, DeFiner is at the forefront of the design tech industry, revolutionizing the way we approach and experience design.
As DeFiner continues its journey of growth and development, there is much to look forward to. The company is dedicated to polishing both its platform and AI software before its official launch, ensuring a seamless and exceptional user experience. Additionally, DeFiner plans to develop more AI tools that cater specifically to the needs of its target market, further solidifying its position as a leader in design technology.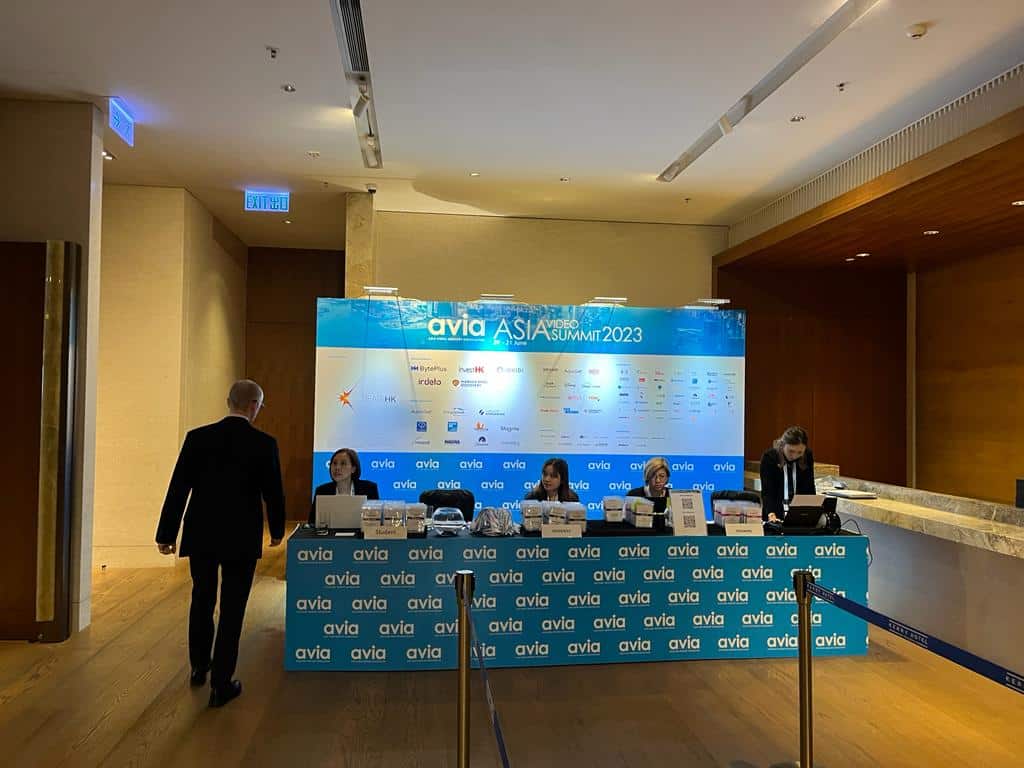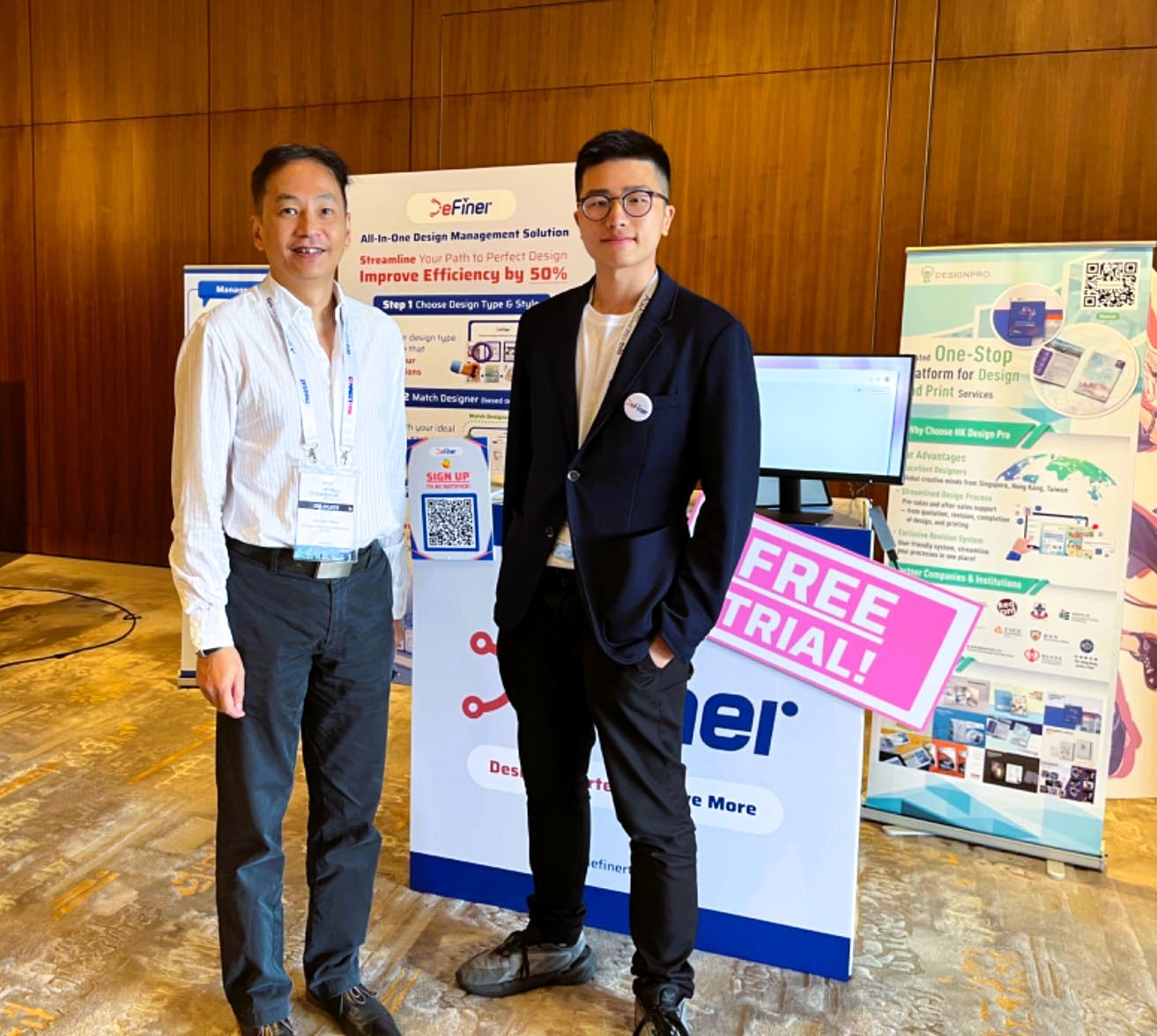 In conclusion, DeFiner's participation at the Asia Video Summit marked a significant moment in their journey of innovation. Their SaaS design tech platform and designer matchmaking and revision system have disrupted the design landscape, simplifying communication and bringing ideas to life. With their unwavering commitment to excellence and a vision to shape the future of design and technology, DeFiner invites you to join them on this transformative journey. Together, let's unlock the full potential of design and create extraordinary experiences.
#DeFiner #DesignTech #AsiaVideoSummit #AVS2023 #AVIA #hongkong #Innovation #AI #SaaS #designprocess #communication #collaboration #partnerships