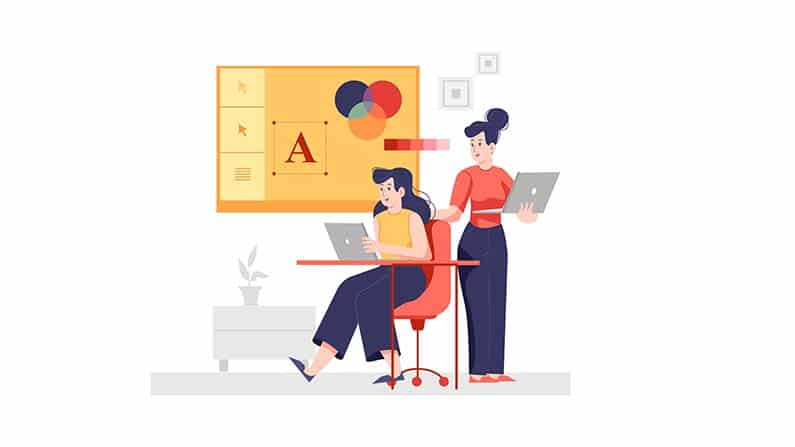 Freelance Graphic Design Websites
Here's a list of the top 5 freelance graphic design websites in Hong Kong. We also included the complete freelance graphic design price list per website (starting)
Freelancer.com has the following tools to help you hire freelancers, akin to their name.
Features:
Search filters so you can get freelancers that fit your general job requirements.
Direct messaging graphic design freelancers
Ability to post job listings and screening applicant features.
Graphic design contests between freelancers.
Freelancer.com pricing:
Membership plans + project fees
There are over 300,000 graphic designers on Upwork, an incredibly popular freelancing platform.
Features:
Search filters to give you the right freelance designers
Time tracker and diary to monitor the hours freelancers spend on projects
Online workspace to collaborate
Accessible mobile application for people on the go
Upwork pricing:
Free and limited account; Paid plans + project costs + service fee
Fiverr is one of the most popular freelancing design company. Fiverr's audiences cater mostly to small businesses.
Features:
Post jobs that you need for your projects, where freelancers respond to.
Go through many graphic design freelance gigs and pick the one you think is the most appropriate and best.
Fiverr pricing:
Service fee USD 2 for projects up to USD 40; 5% service fee for projects above USD 40
99designs is a graphic design platform for over 90 different types of design services.
Features:
Design contest for freelancers. Freelancers with the best proposals win (your choosing).
99designs pricing:
USD 299-1299, nothing in between
HK Design Pro is a graphic design services company who aims to help companies and organisations (small businesses and individuals as well) get their designs done more easily, efficiently, and high quality while giving them very affordable rates.
Features:
Direct message and quick response for any of your specific questions
Pricing and inclusions for every graphic design need
Customisable quotation for customised projects
Team of senior and junior graphic designers for each of your projects
HK Design Pro pricing:
Project fee only, money back guarantee.
No subscription fee, no service fee, no membership plan. Free quotation of any design
Looking for the best graphic design website (or graphic design in Chinese)? You may contact HK Design Pro anytime to get a FREE quote for any of your design needs. Click here to redirect to our website. Or if you want to directly message us, dial +852 67552667 on WhatsApp, or email us at [email protected].