Is your digital marketing message deserving of customer attention?
All Excellent Marketing Campaigns have Excellent Graphic Design
It's hard to imagine a marketing strategy that's all text and no pictures. The majority of people today, more than ever before, are visual learners or content consumers. Without images, an email, advertising, content marketing piece, or web or mobile-based marketing message falls flat.
Lines of text are generally avoided by people. You may, however, draw attention and pique curiosity with just one graphic. It is well acknowledged that a digital or content marketing campaign that lacks visual context is ineffective.
Your email marketing or social media interaction will get 2X to 10X more views and conversions if you use the correct combination of visual and text-based storytelling. Why do people choose to interact with visual content on the internet? When compared to sound and smell, "seeing" elicits the quickest response from the brain. And reading takes time, which means you'll have to wait even longer for a response! Graphic designers with the vision to drive key marketing strategy initiatives are hired by organizations that have gained this understanding.
A visual story has the ability to elicit emotions in a matter of seconds and hold the audience's attention for a longer period of time. When you incorporate this power into your digital marketing, it becomes a huge success. Employ graphic designers based on their creativity and industry-specific expertise of what appeals to a certain audience, not only on their credentials!
Here are some statistics and data that may be of interest to you!
Marketing Visuals – Some Facts and Figures
Here are some of the most frequently quoted facts from various studies and findings. They may cause you to rethink and reassess your digital and content marketing efforts.
Using colors in graphics has been proved to boost readers' attention spans and remember by 82 percent in studies.
70 percent of marketers believe that visual content will produce better business results in 2021. -88 percent of marketers currently prefer to use graphics in their published material.
Image-rich posts generate 650 percent more engagement than text-only posts.
Infographics have seen the most growth in use among B2B marketers for nearly a decade.
Around 89 percent of Internet users utilize social media at least once a month, with 2 million people joining social networks every day.
In the past year, 66 percent of B2C marketers used video content, and this number is expected to rise significantly, as 88 percent of organizations aim to invest more in video marketing campaigns than in prior years.
The Impact of Graphic Design on Digital and Content Marketing Success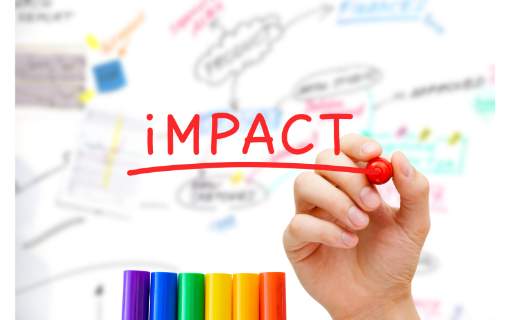 Graphic design — the art of communicating through visuals – is required for visual communication and content development. The impact of strong graphic design on digital marketing and content marketing is not just qualitative, but also quantitative. User experience, customer engagement, click rates, marketing conversions, buyer journey conversions, and so on are examples of these KPIs. You're on your way to marketing success when you hire graphic designers who are talented, top-notch, and understand how to produce visual communication.
The Advantages of Digital and Content Marketing
Increases the acceptability of the content
It's one thing to increase website traffic; it's another to keep visitors on your site for longer than a minute. A searcher or website visitor can only stay engaged if the visual information is carefully picked and presented.
Information that is presented visually is becoming increasingly popular.
The demand for visual content continues to rise year after year. The popularity of gifs, animated images, infographics, data visualizations, themes, background images, and other visual elements has been steadily rising. Users of web or mobile apps will be wowed by the proper combination and arrangement of multimedia components, movies, and stunning visuals.
Increases the value of your brand – awareness, visibility, and recall rate
Your brand's visual identity will always be associated with it. Every piece of material that your company publishes will leave an impression based on the quality of its visual content. The more engaging your visual narrative is, the more likely it is to be shared.
Increases Customer Response Rates via Email Marketing
You may bring your email marketing message to life by including captivating, intriguing, or startling visual imagery. Even a weary or bored viewer would perk up, generating immediate interest in your brand or product.
Visual engagement boosts the number of people who see and click on online ads.
Ads that catch people's attention have higher click-through rates. Amazing product images enhance potential customer engagement and sales by ten times when compared to ads without visuals. It's no surprise that according to numerous market research data, over 60% of customers are more inclined to acquire a product if the advertisement's visual narrative is effective.
Increase the number of people who convert during the buyer's journey.
Before purchasing the product, solution, or service you're selling, a potential buyer goes through several steps. The first step is when people become aware of the type of product, the second stage is when they acquire information, the third stage is when they make comparisons with comparable products, and the final stage is when they make a purchasing choice.
Maximize the Return on Investment (ROI) through Social Media Marketing
The majority of social media is visual. The more "like and share" value the photographs, infographics, or stories you upload have on Facebook, Instagram, or Pinterest, the more mentions and user interest you generate.
Website Engagement Is Crucial
What is there on your website to pique a searcher's or potential customer's curiosity right away? According to numerous experts, the initial step taken by searchers or web visitors is a brief scan to see what might be of interest to them.
Graphic Design Increases the value of the product
If you want to impress your potential customers in 2021, you'll need a video or other visual content to grab their attention. If more than 60% of your website visitors are less likely to read and prefer to be guided by visual content, you know what needs to be done.
Make Your Digital and Content Marketing More Results-Oriented With Graphic Design
Your target audience requires information that is easy to understand. Information should be made lively, pleasant to watch, and sharing via graphic designs. Ads, content marketing pieces, and marketing collateral should all be designed to work across a variety of mediums and devices.
Frame your visual methods after doing a thorough analysis of your primary target consumer segments, and select the best graphic designers to assist you in achieving your marketing and sales objectives.
HK Design Pro
HK Design Pro is a graphic design firm that has completed over 1,000 projects with great success. We provide a comprehensive set of graphic design services. Customers may rely on a team of more than 30 designers to help them reach their graphic design goals.
If you're planning a powerful digital marketing campaign, use our strategic and captivating graphic designs to make it a success! Please contact us!
Phone: +852 67552667
Email: [email protected]