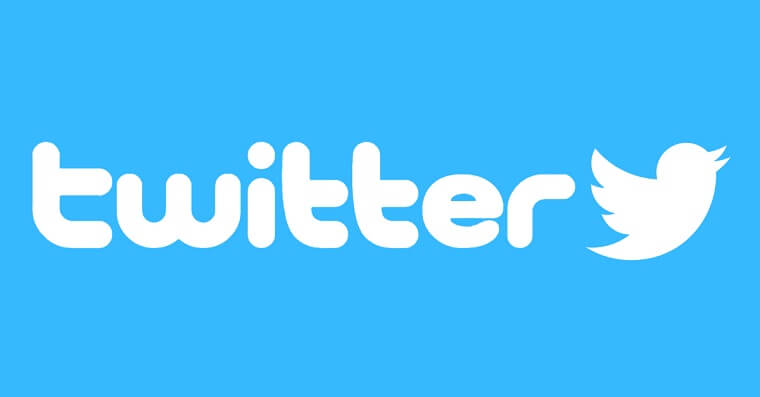 Onegood logoIt can not only impress customers and partners, but also reflect the company's operating characteristics, corporate culture, and the main business of the company and the customers it faces.
After a long period of construction, the logo can even detach from the company itself and become a unique cultural phenomenon. This shows the importance of logo design.
Generally speaking, the price of Logo design has a lot to do with the professional level of the designer, the project requirements and the degree of difficulty. According to the quotation in 2022, the current price of each LOGO design is about $3,000-$50,000 yuan. by nowHKdesignproProfessional design platform for you to compare in different ways, I hope to help your plan.
1. Comparison of design prices for designers/studios with different qualifications
| Logo designer/company experience | Price per design |
| --- | --- |
| 2-3 years experience | $4 thousand-$2 thousand |
| 3-5 years experience | $20000-$40000 |
| 5+ years experience | $40000-$80000 |
| brand design studio | $80,000-$200,000 |
| Brand design company | $250,000-$800,000 |
| Domestic well-known designers | $1.2 million-$4 million |
| Internationally renowned designer | $4 million or more |
2. Recommendations for personal designers and studio designers
I believe that many people will have questions about the prices and services of personal designers and professional design studios. I believe you will have questions about how to choose a suitable studio and designer?
personal designer
professional studio
PRICE
The price is low and no other extra costs are required. Generally design the price 800-10000$ to satisfy your work.
The cost will be much higher than that of an individual independent designer and may not be suitable for clients with lower budgets.
Is it possible to find professional designers
It's hard to find a designer that suits you, and your time cost will be raised invisibly.
Compared with individual designers, there will be a special person within the studio team to check the quality of the designer for you, so most professional studios will be more reliable.
Serve
Generally speaking, individual designers will receive business from many customers at the same time, so the following disadvantages will appear in the service:
1. Communication is not timely;
2. The number of modifications is limited, and more money needs to be spent to obtain the number of modifications;
3. The situation of being paranoid about personal aesthetics, the willingness to revise decreases, and the situation of "rotten" appears after multiple revisions;
So you end up being forced to choose a plan you don't want due to time constraints.
As long as you clearly provide the design requirements, there will be a special person to supervise and follow up the project for you throughout the process.
Suggest
When looking for a personal designer, it is recommended that you choose a professional platform such asFiverr,Upwork,Freelancer
Wait for the website and they will give you a money back guarantee. Otherwise, designers of other pipelines are likely to "run orders".
It is recommended that you choose a formal design studio, which can be considered through their website, the professionalism of the contract, and the size of the partner company.
three,HKdesignpro's design prices and services offered to you
Price: The price range of a set of LOGO design is 1980-4580$,Lower price compared to other studios;
Refund: If the design requirements cannot meet your requirements,A limited refund service is available to you;
There is a special person to follow up the service to ensure your final finished product effect.
HK Design Pro It has built a perfect platform for excellent designers and customers, enabling companies to find suitable graphic designers, build their own corporate culture, brand image, and help the company's development.
HK Design Pro is a 10-year-old designer platform website. Designers can take tasks on it. The platform is responsible for supervising the entire design process between designers and customers, escorting quotations for both parties, and free of any fees.
4. Other factors that affect the price of LOGO design
1. Logo Design Difficulty
If you have more design requirements and more detailed requirements, it will increase the difficulty of the design. Designers may need more time to conceive and find inspiration, or spend more energy on display, which will be reflected in the level of design costs.
2. Delivery time
HKdesignpro recommends that you givedesignerPlenty of time to conceive and design. If you give the designer less time to design, your design case will be considered a "tight case" and therefore additional fees will apply.
3. Modifications
Usually, each designer will provide 1-3 styles for a case, and the average number of revisions is about 3 times. There will be an additional fee for further revisions, but this is also subject to specific circumstances, and it is recommended that you discuss with the designer in advance.
Fifth, how to communicate with designers to obtain more perfect design works
Many owners complain that they cannot get their own satisfactory design works. The reason is that the designer and the owner did not communicate effectively in the early stage and design process. And that also increases the risk of price revisions. Here are 3 suggestions that you can refer to, so that you can communicate with designers more effectively:
1. Provide LOGO design samples for reference
Some owners cannot describe their ideas in words. It is suggested that they can collect the design styles and works they want, and find the elements they like, so that the designers can fully appreciate the design styles and styles you expect.
2. Describe in more specific language
More detailed text descriptions such as "warm color - cool color", "line arrangement", "what element to add", "cartoon/business/color style" can be used. Instead of using some abstract words, such as "advanced, design sense" and so on. A detailed description will also make the designer feel that you are professional and can foster a good working relationship.
3. Respect the professional aesthetics of LOGO designers
In many cases, the owner does not state the details of the requirements in advance. As soon as the designer signed up, he immediately said "there is no aesthetic feeling", "the font is too small", "too much white space"... and so on. At this time, you might as well ask the designer, why did he design this way? What message or story do you want to convey through this design? There may be unexpected benefits if you give him the opportunity to tell a story for the logo. After all, beauty and design ingenuity are the profession of a designer.
Frequently Asked Questions / FAQs
Q1. Do I have to pay for a logo design pitch?
A: You need to pay, but remind you that every design contains the designer's hard work, so HKdesignpro does not accept the form of free submissions. It is recommended that you work with us to maintain a good industry atmosphere to avoid vicious price reduction competition in the future.
Q2. How to find a suitable LOGO designer in HKdesignpro?
A: You canHKdesignpro designer pageBrowse through the designer's case, pick the one you want, and contactcontact us, and we will also select the right designer for you based on your needs and budget.
Q3. How much does HKdesignpro design a logo?
A: The price range of a set of LOGO design is $2980-5480. Different prices will provide you with different services. You can leave a message and consult in detail.