The following is the price list of various printing companies
As a traditional industry that has been developing for hundreds of years, the printing business has a long history and culture in Hong Kong. For example, Mr. Jin Yong, who is well-known to everyone, once published martial arts novels in the newspaper he founded, and is considered a predecessor of the printing industry. Now, there are those famous printing companies in Hong Kong. Let me briefly introduce them to you.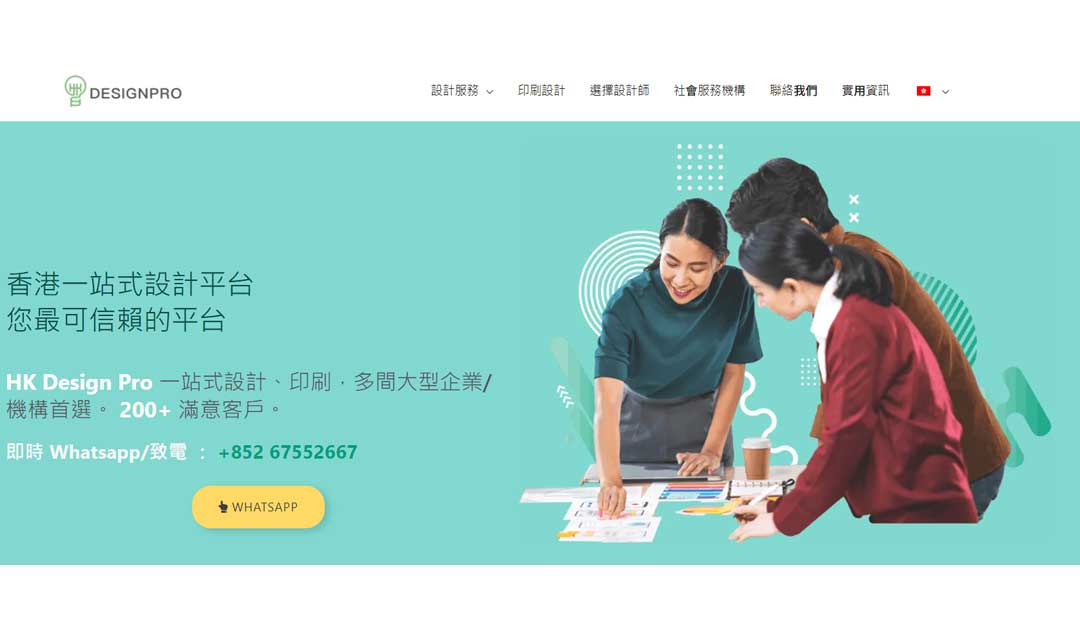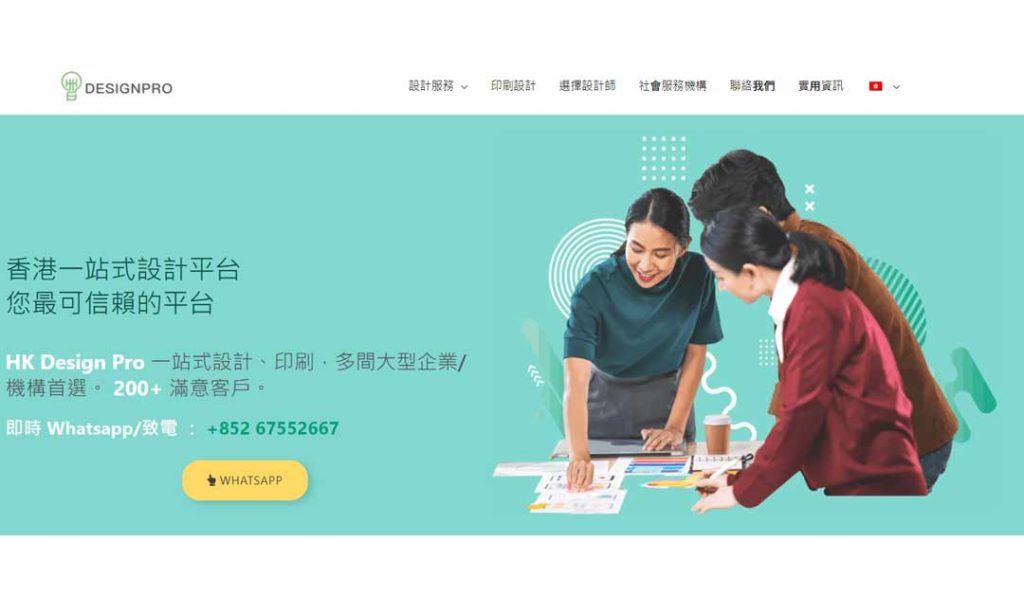 HK Design Pro is a new type of printing design company based on the Internet that has sprung up in recent years. They have created a brand-new cooperation model between customers and designers, and built a business distribution platform similar to Amazon. Like a traditional design and printing company, it hires designers, provides salaries, and takes client commissions. Instead, it has built an Internet platform for designers and customers. The platform only provides business distribution, and does not charge agency fees, commissions and other fees.
Unlike platforms such as Amazon, HK Design Pro is also responsible for the supervision of the entire business to ensure that the design activities can be carried out completely. The imported printing equipment also allows it to undertake various difficult printing jobs, and its strong background also allows it to recruit a group of powerful designers.
HK design pro has established offices in Hong Kong and Mainland China in just a few years. They created a complete online network and service business. In the era of epidemic, it has become a new force in the printing industry in Hong Kong.
印刷界的新世軍 – 實惠、高質量印刷服務
Based on the Internet, technology improves efficiency. Only online orders are provided, and printed packages are delivered to your door. There is no store to pick up, which greatly reduces the cost that customers need to pay.
High quality printing technology, paper quality
Chen Picai uses high-quality German imported machines, pigments and paper and other raw materials to select high-quality materials, and any event publications can provide perfect quality.
Inquire about printing services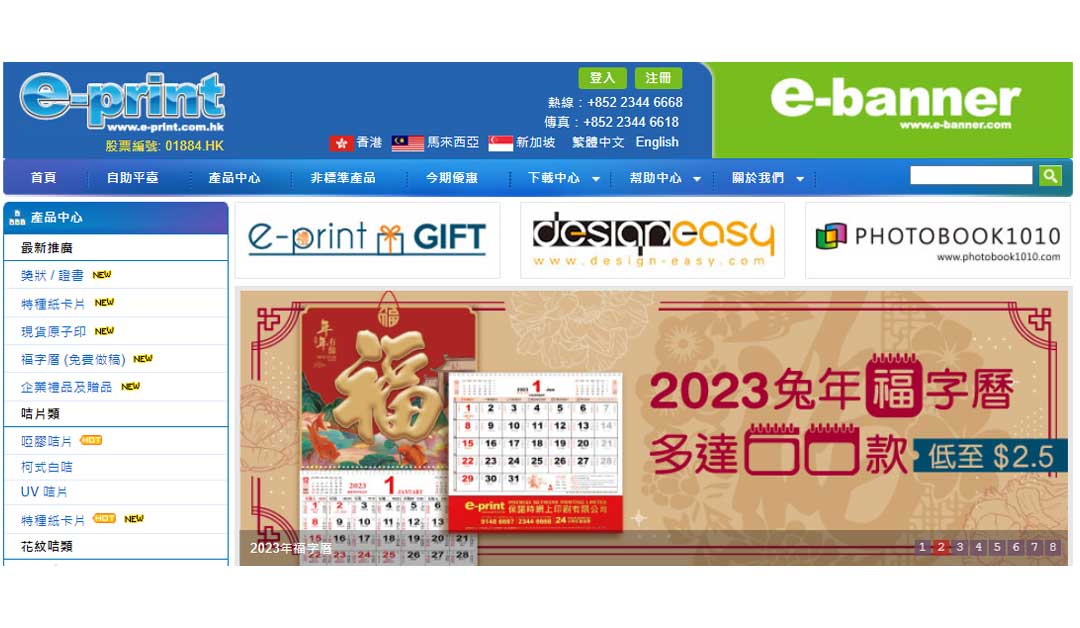 eprint Group Co., Ltd. is one of the top five printing companies in Hong Kong. It has a complete production line and various high-end equipment. It can be engaged in design, software production, printing and other services. As a printing company, their biggest feature is the retail business they have developed in recent years. , is also one of the largest printing companies in retail scale. It is understood that the group's market share occupies 2.9% of the total printing volume in Hong Kong, and the number of stores opened in Hong Kong ranks second in Hong Kong.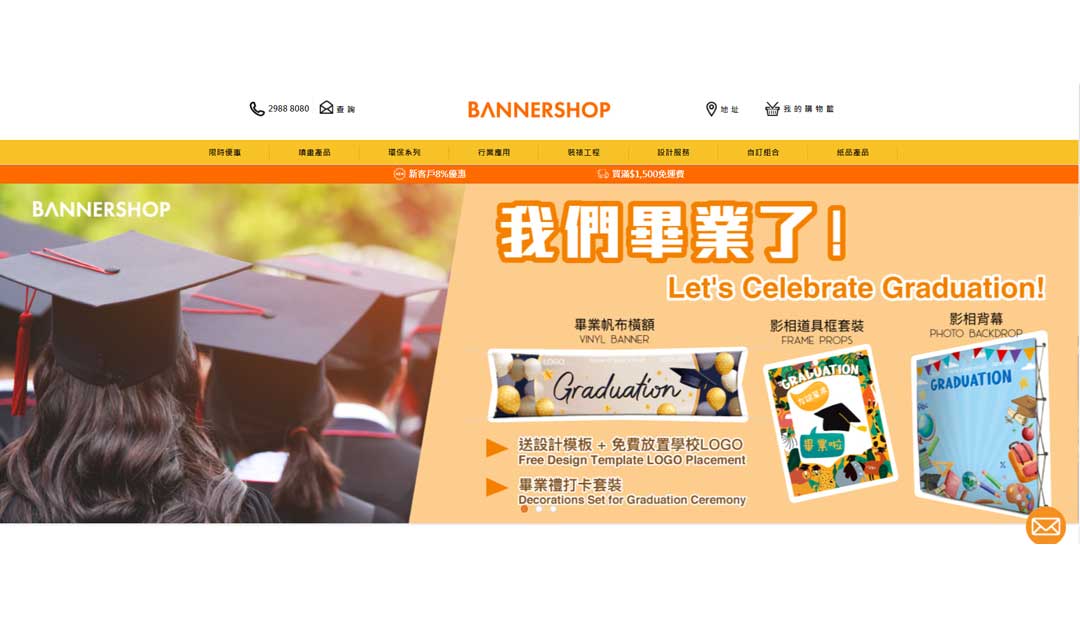 As a printing company with a relatively short history, BannerSHOP has expanded into a large company with hundreds of employees and many businesses at home and abroad in just a few years. Their company mainly provides brand promotion services and inkjet related businesses. One of the most prestigious inkjet printing companies in Hong Kong, BannerSHOP also focuses on online marketing and has accounts on various social media. The company has also won many design awards, including "Hong Kong Rising Star Service Brand" and "Excellent Brand Award" in 2010;
Zhonghua Business is a printing enterprise with a long history established in 1980. At present, Zhonghua Business has established production lines in Hong Kong, Macau, Beijing, Shanghai, Shenzhen and other places. There are also branches in foreign countries and other places, with a total of more than 5,000 employees. The company operates a wide range of products, ranging from traditional printing to own-brand cultural design. At the same time, "China Business" has won nearly 6,000 printing awards at home and abroad, including 58 American PIA printing awards "Benny Award" known as the "Oscars" in the printing industry for 16 consecutive years since 1997.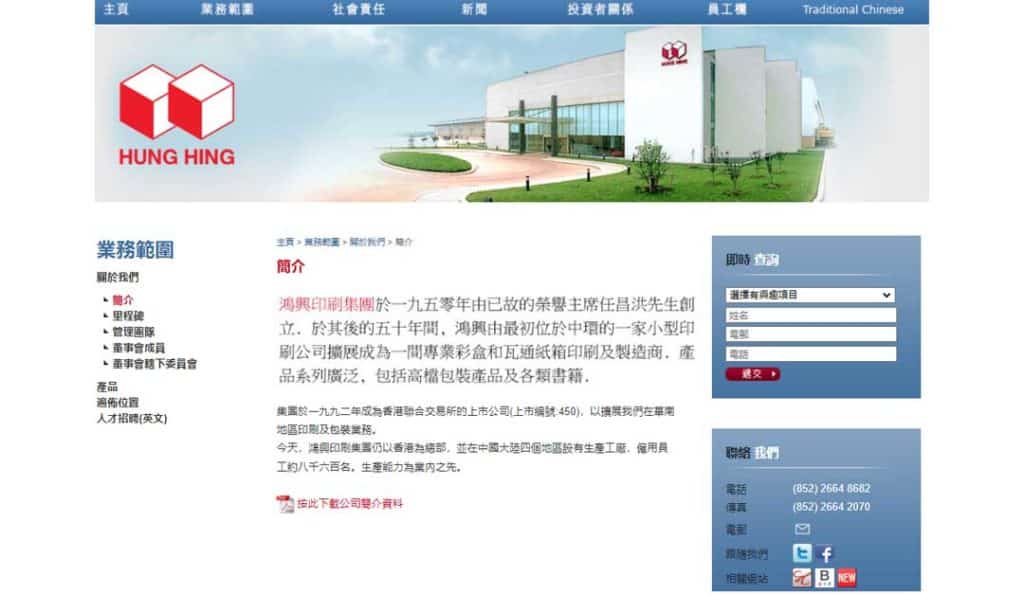 Founded in the 1950s by honorary chairman Ren Changhong. His eldest son is the current chairman of the board and was listed on the Hong Kong Stock Exchange in March 1992. Originally, Hung Hing was just a small printing company headquartered in Hong Kong, and now it has become an enterprise specializing in book packaging and pigment printing. Hongxing is the world's leading professional enterprise in children's 3D book printing, and started to invest in interactive children's e-books in 2011. Mainly produces and sells printed matter, with factories built in Hong Kong and mainland China. These areas include Tianjin, Shenzhen, Heshan, and Zhongshan.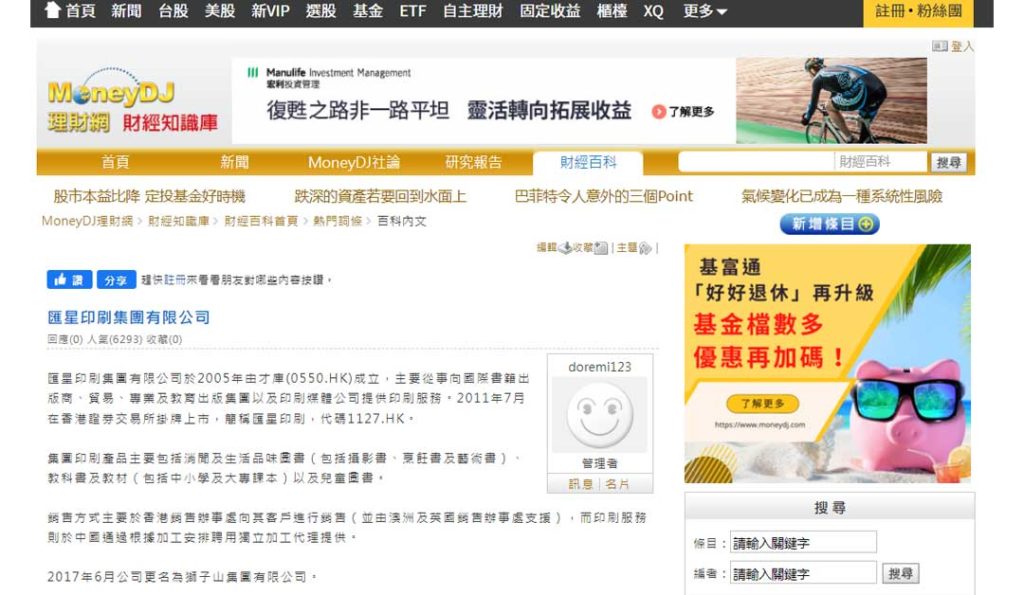 Huixing Printing is also a well-known traditional printing company engaged in various printing-related businesses. With offices all over the world. It is worth mentioning that Huixing Printing Co., Ltd. has invested and built a factory in Huizhou in recent years, and has developed steadily in the local area.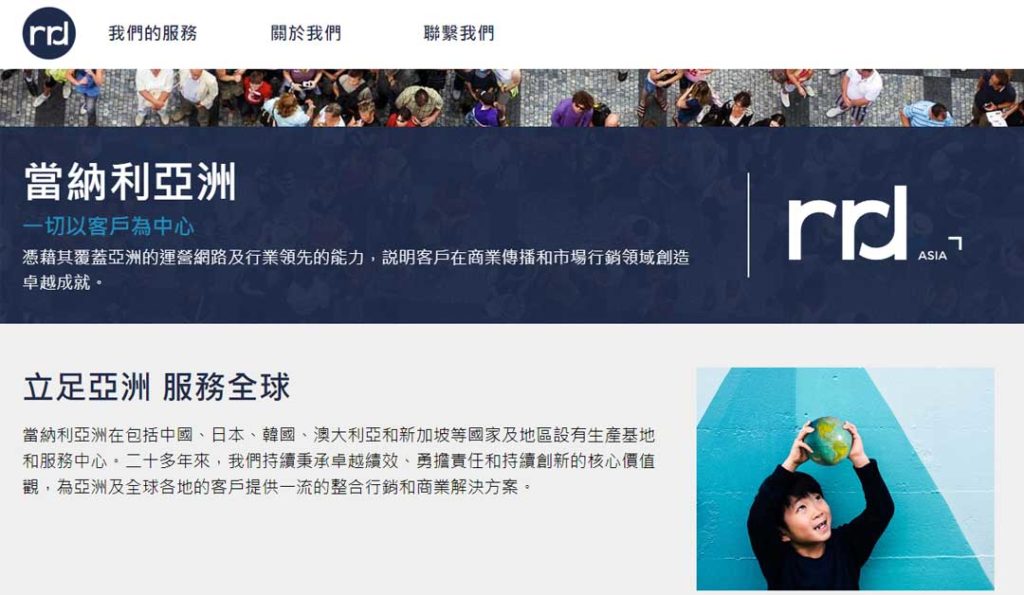 Donnelly is a 150-year-old printing company headquartered in the United States. With the expansion of their business, they have established a firm foothold in the Hong Kong printing industry and become a well-known presence in the industry.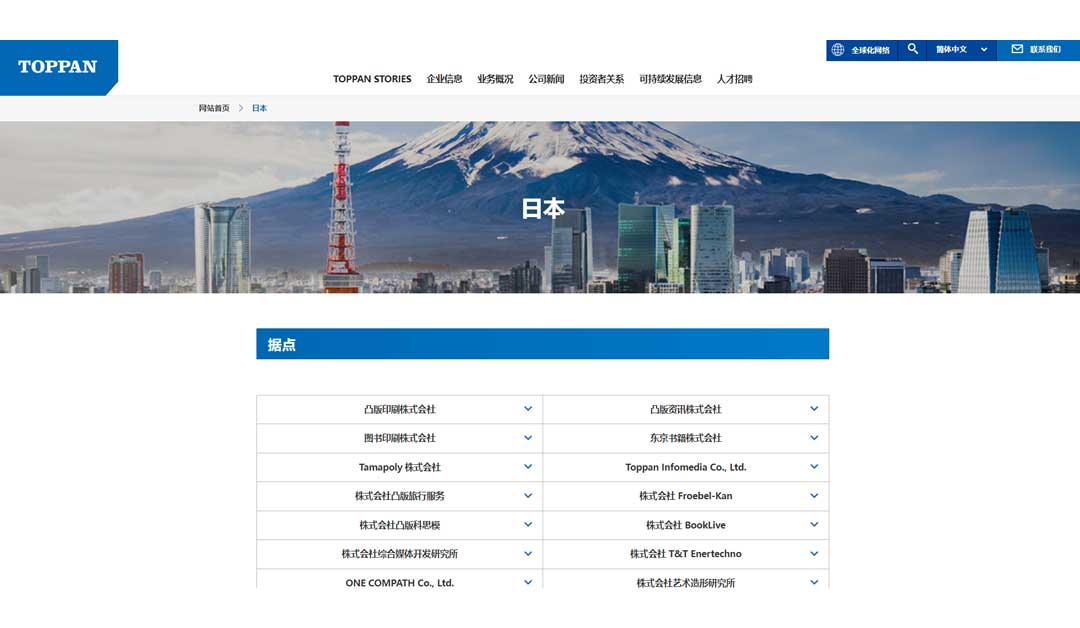 Headquartered in Japan, Toppan Li & Fung Accor is a global company with branches in Hong Kong such as Toppan Art Color and Toppan Yuyu. In addition to targeting the Hong Kong market, it is also widely exported to other cities in the world such as Europe and the United States.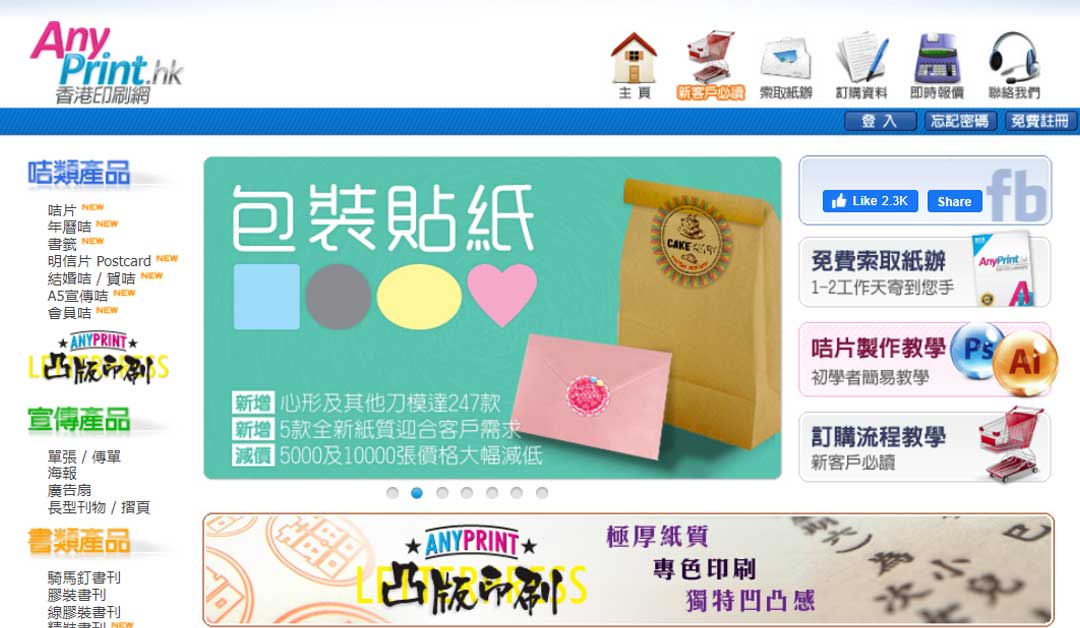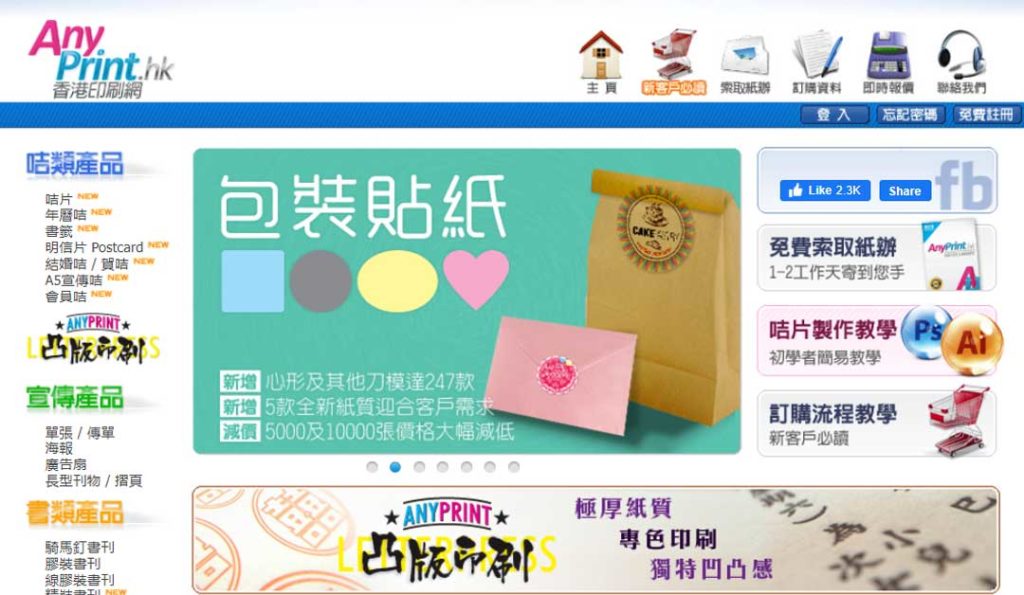 Hong Kong Printing Network has established a robust web service to provide printing services for office clerks and small businesses.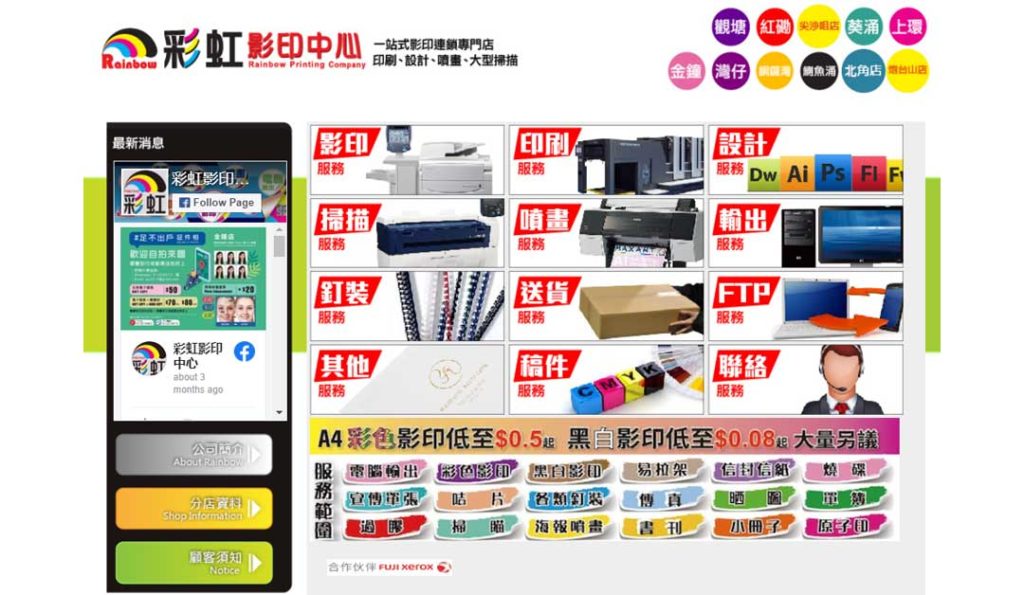 Yin Caihong Company has more than ten stores in Hong Kong. Unlike the printing network, Yin Caihong mainly provides printing services for enterprises.